Learn Quickbooks super fast and finally unlock the secrets of your business, manage your costs and and earn more money!  Learn everything there is to know about QuickBooks. Save time, money and skyrocket your profits!
Founder Mat Hultquist, is a practicing CPA in Greenville, South Carolina and has been self-employed as a CPA for 15 years.  He has worked, and continues to work with, businesses of all sizes each and every day to properly use Quickbooks so they can grow their business.
If you would like to understand and utilize QuickBooks to its full capacity, and save time and money in the process…read on.
This course, The QuickBooks University, is a set of Quickbooks tutorial videos that cover everything you need to know about QuickBooks.  You can improve your profits by up to 200%, automate some functions of your business and free up a ton of time…10, maybe 20 hours per week!  Spend less time working "in" your business and more time working "on" your business.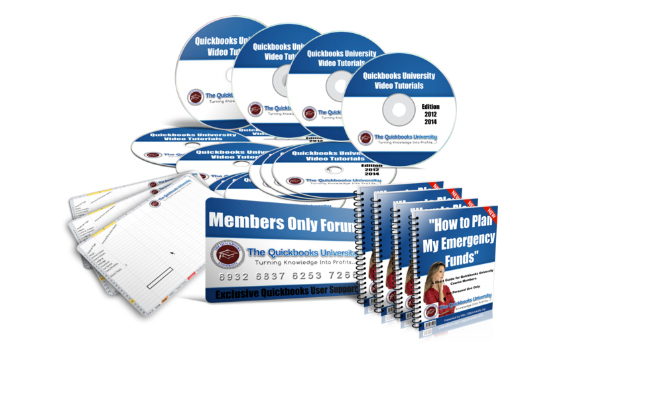 Basic License Package (single user – no downloads)
38 On-demand Quickbooks Tutorials
Immediate and Unlimited Access
Technical Support
Lifetime Updates
Bonus Financial Planning Guides and Cheatsheets
Members Only Offers
Business License Package (multi-user, with downloads)
38 On-demand Quickbooks Tutorials
Bonus plus 12 Advanced Videos
Bonus1 Month 1-on-1 support
Technical Support
Immediate Access – Lifetime Updates
Bonus Financial Planning Guides and Cheatsheets
Members Only Offers
Higher margins, more ROI and more profits for your business 
Fully automate your accounting tasks
Free up your time for more important things
Improve your cash flow management
Work on your business and not in your business
Make better business decisions based on more transparency
Step by step instructions, clearly spelled out
No room for misinterpretation! All in plain English
Stop paying a bookkeeper! Do it yourself and do it better
24/7 access from wherever you are
1 month Q & A Forum for Business License, optional for Single User License
Eliminate the mystery and take hold of the mastery of QuickBooks
Increase profits by as much as 200%
Simply put, every element of The QuickBooks University is there and it is rock solid, tried and true.…And that's just a fraction of what you'll find out with "QuickBooks University." That's why you should get these videos, right now! (in fact, you can get started in just a few short minutes!).
And ALL THE RISK on them. You will get an Iron Clad 100% satisfaction guarantee with your purchase.