Several Problems Solved All At Once!
Get more done with less stress through the elegant power of fractal planning.  Take a complex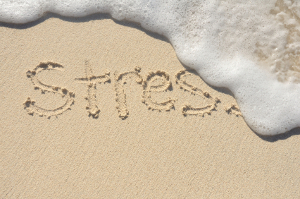 project, job, life….whatever – and make it simple – FAST!
On a daily basis we face uncertainty, financial stress, and a million thoughts going through our heads at once.
Have you ever tried to focus on one project for a while, but other projects keep coming to mind?  And then switch projects, and still other projects come to mind? Are you overwhelmed with the stuff you already decided to do, and 100 other things you thought you should be doing but haven't yet started?
The Fractal Planning tool will help keep your mind clear and organized on a daily basis.  And plan effectively, work efficiently, and keep your mind clear. Fractals are Nature's Neatest Trick for Bringing Order out of Chaos
The fractal planning tool will work wonders for you…
clear your mind right away (and it stays clear, all day long, every day).
spend less time looking for stuff.
the planning process is much faster (write plans as fast as you can type).
plans are more compelling (because you can flexibly rearrange things)
And plans wind up being far more complete (because you can break tasks down as far as you need to exactly when you need to).
Here's How the Fractal Planner Can Help You Clear Your Mind and Get Stuff Done…
This is a cloud-based service that's great for people who do most of their work at or near a computer and on the internet. The beauty of the cloud is that you can access your planner with ANY computer that's connected to the internet. If you use one computer at home, and another at work, you can access your planner either place with no problem.
Fractal Planning is also a hosted service, and requires no download or installation. After ordering, you'll come right back to the Fractal Planner website, where you can set up your account, and begin using the planner immediately.
Are you currently using another planning tool? Are you hesitant to switch?
Fractal Planner's multi-item, text-based entry means you can cut and paste your existing plans into the Fractal Planner very quickly.  And, you don't have to move everything over right away. Just start using the Fractal Planner for new plans, and you'll see it gradually replace your existing system very smoothly.